The Oncohealth Institute mission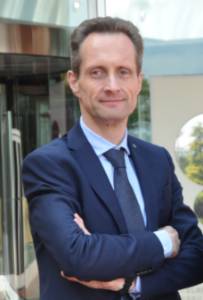 Dr Jesús García-FoncillasOncohealth Institute was founded with the clear mission of serving all cancer patients as we forge a future in which we can stay ahead of cancer as it develops. Our motto reflects our collective aim—that, through early diagnosis and prevention, we can avoid the all-too-familiar problems that arise when cancer diagnosis comes at a stage when the disease is too advanced.
This is why we are certain that only through the participation of all specialists working by your side will we be able to beat this disease. We never lose sight of the fact that, as each patient is unique, we must aim not only to provide individualized therapy but also treat all of your symptoms, providing both you and those close to you with the psychological and moral support you need.
To reach this goal, our institute is firmly committed to the idea that state-of-the-art research that serves patients is the only way we can offer the latest advances in diagnosis, treatment, and follow-up. From experiments in animal models through clinical trials ranging from phase 1 to phase 3, investigation is at the core of our institute's genetic makeup, and to stay at the forefront of cancer research we partner with the finest international centers.
We are also well aware of our commitment to training and teaching in cancer diagnosis and treatment, and are highly involved in educating others, from undergraduate education to super-specialization. This explains why were are so active in teaching students of medicine, biology, and biotechnology and also collaborating in master's degrees, preceptorships, and international fellowships.
But if one trait defines the great team that makes Oncohealth Institute what it is, it is our desire to be by your side in the effort to get rid of this disease, to beat it and make a cancer-free future possible. We are forging this path together.
Jesús García-Foncillas López
Director, Oncohealth Institute